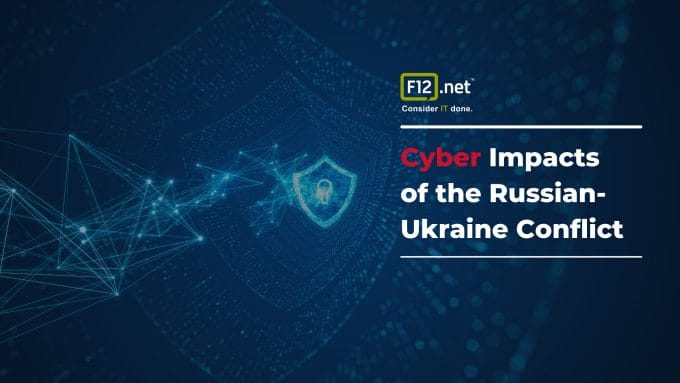 In these times of heightened political tensions and geopolitical instability, we think about our employees, customers, and partners with families living in either Ukraine or Russia. The Ukrainian crisis has erupted into a significant conflict, and we hope for peace and the safety of all unable to escape.
Cyberwarfare is a new battlefront, and we know friends and clients are asking how their business or supply chain might be impacted. As with the global pandemic, a single infectious viral strain can multiply and spark a crisis. In any crisis, it helps to be prepared.
Our goal is to provide perspective and advice on how best to protect yourself and reduce your cyber risk during this time. We partner with national-level security experts to offer transparent, actionable best practices that will help keep you safe.
What is the current state of attacks?
With Russia's war against Ukraine, unsurprisingly, many cyberattacks have been launched by Russia or its proxies. Our cyber security partners, including those with national security experience and connections, have indicated no heightened activity against Canadian targets.
However, a recent alert from the Canadian Centre for Cyber Security (Cyber Centre) raises awareness on a recently identified cyber threat known as HermeticWiper, a new disruptive malware specifically targeting Ukrainian organizations. Today, the technical details of this malware have not yet been verified but some information is shared as-is information for situational awareness and potential action.
We do not know which attack vectors will be successful in the future, but as of now, we can speculate as to two likely scenarios:
It is possible that opportunistic cybercriminals, especially those based in Russia, could be encouraged to increase their level of operations.
It is possible that Russia may engage in cyberattacks in response to tough sanctions levied by the United States and its close allies.
How to stay protected?
As the situation develops, we offer the following top tips for protecting yourself and your business against a cyberattack:
Strengthen your login details by updating your passwords. This includes using a passphrase, adding special characters and numbers, and using two-factor authentication wherever possible in your personal and professional life
Compartmentalize the data of your employees. Controlling the accessibility of information available means you are managing the risk of that data being lost, mishandled, or compromised
Review your financial controls to ensure funds transferred are appropriately verified and never issued merely through a digital request
Train employees on cyber awareness
Develop an incident response plan to plan for how your organization will react to a cyber incident
If you're looking for a way to fortify your business against cyberattacks, we recommend the controls and benchmarks resource provided by the Center for Internet Security (CIS). These guidelines are straightforward and practical, and they're an excellent resource for both your customers and your business. CIS controls are also built into F12 Infinite, our cutting-edge subscription-based IT platform, and F12 Secure, the only managed service that takes complete responsibility for your cybersecurity.
As always, our threat operations center partner remains on 24/7/365 watch and is ready to defend F12, and by extension our customers, against malicious activity.