Thinking about selling your business? F12's Executive Vice President shares his tips from his experience selling his company to F12.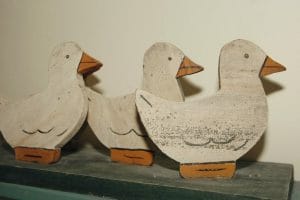 By Todd Hanna, F12 Executive Vice President
In 2017, F12 acquired Protocol Technologies, a 24-year-old company established around the same time as F12. Protocol was a small company in Vernon, B.C. with fewer than 30 employees. Meanwhile, the execs at F12—an Alberta-based company—were looking to expand farther west. From a geographic perspective, selling the business made sense. But the right acquisition needs to work on other levels too, and that's where Protocol's CEO Todd Hanna discovered the inherent value in selling his business  to F12. Here, Hanna shares his experience in the M&A process, and steps he recommends you consider to get your ducks in a row before heading upstream. 
Evaluate when it makes sense to sell your company.
Both F12 and Protocol launched in the early 90's, and for many years the two companies were about the same size. But over time, F12 exploded. They were early adopters of Hardware-as-a-Service offerings. They were invested heavily in security. By comparison, Protocol had a less mature managed service offering than F12. Our customers were very interested in us doing more for them, but we didn't have a tight enough offering to be able to do so and deliver that.
Familiarize yourself with the acquiring company.
I met the F12 team when they joined Trust X Alliance, the global network of tech experts. In particular, F12's Chief of Staff Leanne Yeatman and I got to know each other well because we were co-presidents of the West chapter of Trust X Alliance. There was a lot of synergy between the two organizations, but seeing what F12 was doing showed me where our paths diverged. I realized where they were headed, and I liked it. In 2017, F12 was looking to move into B.C, and we both knew it was a terrific fit. Not only did it work from a personnel angle (our companies shared similar types of people and personalities), but also from the maturity of their business and where I wanted to take Protocol. The nice thing about having an established relationship with F12 was that there was already built-in trust.
Consider your professional goals.
With Protocol, I had three key objectives related to selling the business:
Protect our customers and protect the business.
I've always had an interest in security and making sure my customers were well protected, but the reality was that creating that level of security would be a significant investment and a lot of risk. We didn't have the scale or expertise to support that, but I knew that joining F12 would give us the opportunity to better protect our customers and our business.
Find new opportunities for existing staff members.
Joining forces with a larger organization that would allow my staff to grow with the business, try new positions, manage larger teams or relocate if they wished.
Experience shared leadership.
I had bought out my business partner a number of years before selling the business to F12, and I was looking for shared leadership. I wanted to get into an organization where I could be involved with other leaders, growing an organization together as opposed to doing it by myself. That may not be your goal, so if you're looking for an exit strategy, make sure you make that clear during the process.
Hire a consultant to evaluate your business.
We hired a third-party organization at Protocol to conduct a business valuation. They suggested some of the things we should be doing before selling the business, what practices we should be developing, and made sure that we were putting appropriate processes in place. This put us in a strong position when it came time for F12's due diligence, and we had all the systems in place to provide the data that was required.
Make sure your values are aligned.
Ensuring that your teams are aligned and can work together is critically important. Fortunately, there was definitely a coordination of personalities between Protocol and F12. F12 had a strong focus on ensuring they were doing both what was right for the customer, and what was right for their staff. Those were critical components that we at Protocol were looking for, which made it a lot easier to be able to do a deal. If there's a cultural disconnect, you have to think about how the integration will work, and integration isn't always easy.
Be prepared for the due diligence.
F12 did a great job of their due diligence with Protocol. From the acquired side, I can say that it's not so much about knowing that everything's going to be exposed, but rather knowing what your company is doing well, what it's not doing so well—and being very open about that. Understand that people may have a different perception of your company than you do; be willing to make the changes required and recognize that your company is going to come out of the acquisition looking different than you envisioned. If your business is your baby (and whose isn't?), this can be nerve wracking; it's like giving your child an entirely new wardrobe—swapping trucks for superheroes. Both looks are great, but they're very different. Be open to this process and know you'll learn a lot along the way.
Throw yourself into the transition.
When boots hit the ground during the acquisition, we all rolled up our sleeves and worked to understand how Protocol could engage and bring ourselves into F12. That meant making sure our staff were effectively trained, moving towards standardized systems, eliminating any obscure aspects of the business, and locking in customers with more formalized contracts to simplify both their world and ours.
Read about some of our other acquisition stories:
Interested in learning more about business acquisitions? Reach out to our Business Innovation Executive, Michael Contento, at mcontento@f12.net.