Case Study: How F12.net (Formerly MBU) Powered Up Productivity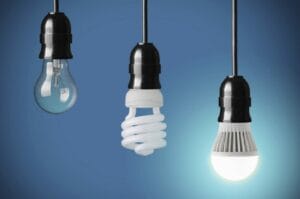 An electrical equipment distributor wasn't able to access its inventory database when they were physically on site with clients. A move to MBU's WORKanyPLACE system boosted revenue by 20 percent.
The Client
An electrical equipment distributor whose employees travel the GTA, providing electrical solutions, customer service, technical support, products and services.
The Problem
The company's product database—their up-to-date inventory of equipment, pricing and availability—was only accessible to staff while they were physically at the office. Once specialists were on site with clients, they had no access to this database. This meant that any time a specialist wanted to respond to a product or service request, they had to contact in-office staff for support. If no one was free at the office to assist, the specialist was unable to answer the question, provide a quote or make a sale. Over a fiscal year, this meant hundreds of quotes were delayed, and potentially, lost to this inefficient operating method.
MBU's Solution
We set the company up on our WORKanyPLACE system, making their product database accessible to any staff anytime, anywhere. This meant staff could provide quotes and fulfill orders within minutes instead of hours or days. These shorter sales cycles boosted the company's revenue by 20% and increased client retention.
Return on Investment
Originally, the company was spending $4,400 per month on its IT services. By implementing our WORKanyPLACE system, we reduced the client's monthly spend to $3,051.
Total cost savings: More than $16,000 a year
Additional Benefits
We also improved their security systems by migrating their data and applications to a cloud environment. This allowed the company to back up their inventory database, client contacts and email systems.