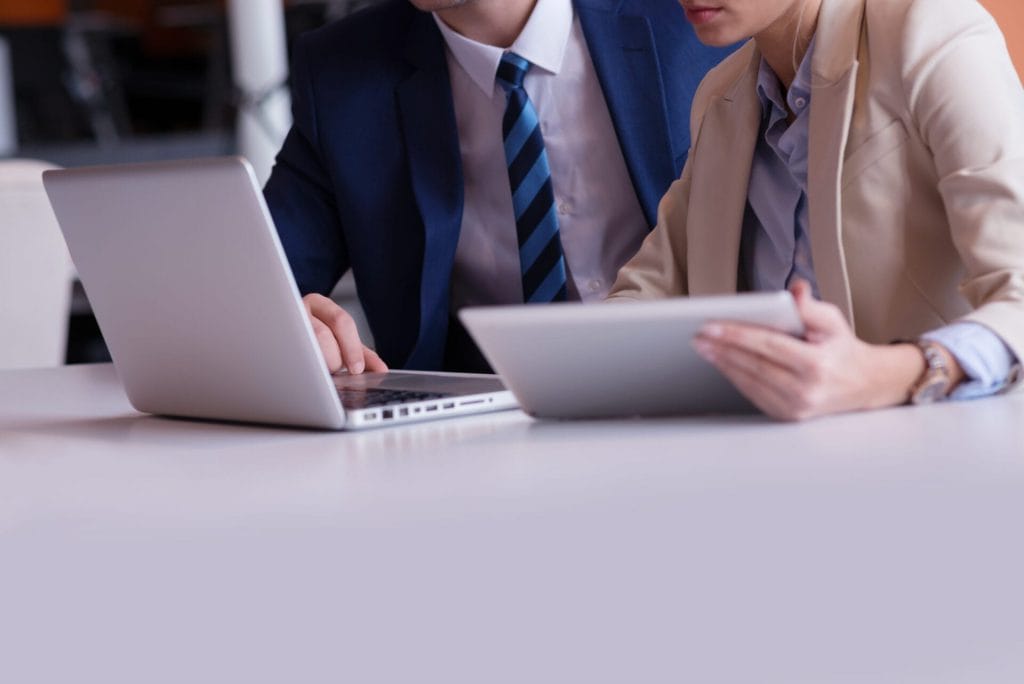 The seamless operation of your company's IT infrastructure is paramount to its success. From network glitches to software snags, every minute of downtime can equate to lost productivity and revenue.
Service desks are the cornerstone of rapid, accountable, and scalable outsourced IT support. But sometimes, they're not enough. Application complexity, production requirements, or staff needs may require regular in-person deskside assistance. That's where On-Site IT Support comes in, offering a lifeline for businesses who want (and need) to keep their systems running smoothly.
What Is On-Site IT Support?
On-Site IT Support is a service that adds an extra layer of security for your most sensitive data and most vital processes. If remote IT support is a secure home alarm system, then On-Site IT support is a team of guards that patrol outside 24/7. But rather than guard dogs, On-Site IT support involves having experienced IT professionals physically present at your location, without the hassle and distraction of managing your own team of internal tech resources.
It's the best of both worlds, giving you nonstop access to F12's dedicated onsite technicians who work closely with your critical applications or production systems.
What Does On-Site IT Support Include?
With On-Site IT Support, you get the power of a national IT-managed services provider and the exceptional service experience of an in-person IT concierge. Together, they give you access to the following services:
Instant assistance during IT emergencies

Personalized service

Enhanced security

Regular check-ups and repair for hardware

Software troubleshooting

Network configuration
The Benefits of On-Site IT Support
Remote support is usually the fastest, most cost-effective method to deliver IT services. But certain qualifications could make On-Site IT Support a safer bet to keep your business functioning optimally. If your company is looking for assistance in the following areas, investing in On-Site IT Support could free up capital and resources to help you reach your main goals faster.
Better Management of Emergencies
Having an onsite team that knows the ins and outs of your IT infrastructure is a game-changer. The local expertise ensures  breaches, hacks or other cybersecurity emergencies are addressed the moment they occur. Plus, your equipment will be regularly updated to help stop future attacks from taking place and proactively keep your data and users safe.
Knowledgeable and Professional Technicians
Executive white glove support ensures that high-level personnel receive the specialized attention and assistance they require to thrive. F12's wealth of specialists focus on specifics like IT strategy, data center services or cloud operations, so you get a team that is well-versed in the areas you'd like to address.
Better Diagnosis and Preparation for Future
Maintaining operational IT awareness is vital, especially during periods of rapid expansion or change. Onsite IT Support keeps you well-informed, and helps you adapt to transformations and challenges swiftly with regular updates and innovation to software and equipment.
Increased Efficiency & Productivity
Your onsite team will help provide seamless operation and rapid issue resolution, reducing downtime and blackouts. The additional end-user guidance and training can enhance the overall company's efficiency and productivity. If you've got an existing IT team, they can focus on new projects and growth, rather than troubleshooting. 
Enhanced Security
While remote IT services are helpful to keep your services updated and to back up your data, On-Site IT Support adds an extra layer of support for faster issue resolution. The local, additional expertise itself is safe from remote cybersecurity attacks, and your team can quickly diagnose problems and make immediate fixes.
Save Money in the Long Run
Investing in On-Site IT Support could help your business be a leader in your industry. When you have a local team to handle all your tech troubles, your employees no longer have to waste time solving IT problems. They can focus on the main goals of your business, helping you to be more profitable and successful. Not to mention, our experts keep you safe from the potential losses that could come from a serious cyberattack or data leak.
How Does On-Site IT Support Compare with Remote IT Support?
Remote support can be more budget-friendly than On-Site IT Support, since it doesn't require physical presence. It can be provided from anywhere, making it suitable for businesses with multiple locations. Remote support is adequate for businesses that require assistance with proactive tasks like software updates and routine system checks.
While On-Site IT support represents an investment, it's one that can lead to significant long-term cost savings.
On-Site IT Support means your company will be one step ahead of cybersecurity emergencies, breaches or outages. Local professionals can not only solve immediate problems but also proactively assess potential issues, recommend necessary upgrades, and prepare your systems for future challenges. 
And while your IT infrastructure stays sharp and secure, your team gets to work with services that run smoothly. They get to focus on their main tasks without having to worry about recurring technical issues. 
What Should You Look for When Choosing an On-Site IT Solution for Your Company?
When considering an onsite IT solution for your business, it's important to ensure the provider has the expertise to address your tech needs as they change and grow, the security services to keep your systems and data safe, and the availability to offer you 24/7 support.
There's a reason why F12 receives more positive feedback than any other IT provider in Canada. Our team of award-winning, skilled technicians will work with your team to sharpen existing processes and look for areas of improvement, innovation or expansion. 
Investing in On-Site IT Support is valuable, but it's also essential to ensure that your chosen support solution aligns with your budget and priorities. We'll work with you to create a service bundle that provides a favourable return on investment, without skimping on cybersecurity. 
Onboard for On-Site IT Support?
If you're looking to be a leader in your industry, your technology infrastructure will need to perform without glitches or lags. Your services will require proactive updates and innovation. By providing immediate assistance, personalized problem-solving, and enhanced security, Onsite IT Support can contribute to increased productivity and cost savings in the long run. 
Get in touch to find out if Onsite IT Support is right for your company.