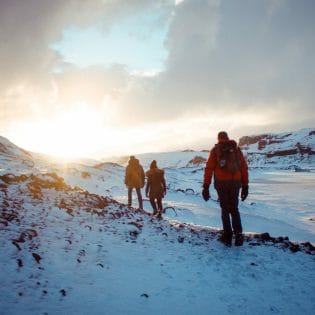 In our January 2023 newsletter:
Your Year to Thrive (Not Just Survive!)
---
---
As we kick off the new year, it's time to start thinking about the future of your business. For many small- to medium-sized organizations, the last few years have been all about surviving. But 2023 can be a fresh start. No more simply surviving. It's time for thriving.
First, it's time to clean house. Ransomware attacks are lurking around every virtual corner, so it's more important than ever to protect your business (and have the certification that you've done so!).
Next? Stay on top of trends. Take time to acquaint yourself with how technology is streamlining business needs (cybersecurity included), and take advantage of those tools.
Finally, look to the future. Where do you want to take your business in the long run? Have you thought about a succession plan for your company? Maybe it's time to do a little M&A research.
Want more of what's in the January 2023 newsletter? At F12, we're always ready to help you find ways to boost business while keeping things (cyber)secure. Reach out to us for all your IT needs, and get thriving!
The F12 Team
www.F12.net
---
PRODUCT & SERVICE UPDATE
Does My Company Need Penetration Testing?
It's not enough to install your cybersecurity and be done with it. Find out what pen testing really is, and why your customers and investors want the reassurance that you've taken this important security step.
---
WEBCAST INSIGHTS
2023 Cybersecurity Predictions
It's a fast-paced world out there in the cyberverse. Here's what you need to know to make sure your business keeps up, and keeps safe.
---

M&A ADVICE
Selling Your Business, Pt. 1: Finding Your Why
The first step in selling your business happens long before you speak to potential buyers. It starts with succession planning and a magic equation.
---
WEBCAST REPLAY
Forging a Path in 2023
Missed our recent webcast, featuring CEO Alex Webb discussing lessons learned in 2022, predictions for 2023, and F12's game plan for the year?
---
IN THE KNOW
How Much Do Managed IT Services Cost?
Wondering if managed IT services are right for your business? Get a breakdown of what F12 can offer your company, and details on what it's really going to cost.
---
WIRECUTTER
10 Practical Life Hacks to Replace Your Usual New Year's Resolutions
Small actions, big impact. That's the focus of this list of tried-and-tested to-do's you can actually do (and that will make you feel happier and more put together).
---
RANSOMWARE REGRET
Unprecedented Apology for SickKids Attack
A global ransomware operator issued an apology and offered to unlock data targeted in attack on Toronto's SickKids Hospital last week.