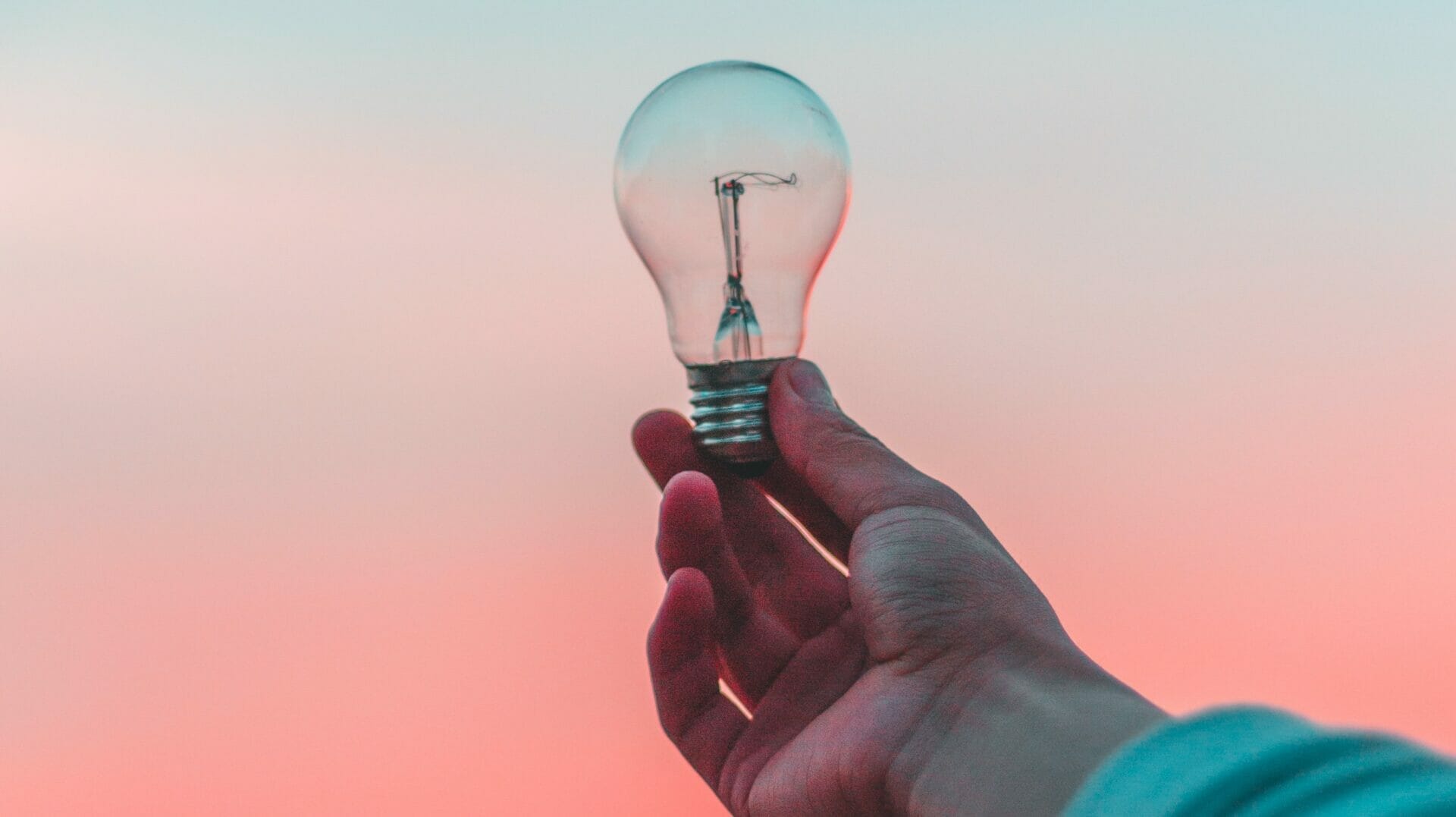 If you're looking to sell your business, chances are you're looking for the highest bidder—particularly  after the years of sweat and sacrifice you put into the company. But putting a value on your business isn't always black and white. Knowing your ideal multiple when it's time to sell your business is a little more nuanced than that.
By: Michael Contento, F12 Managing Partner, Corporate Development & Business Innovation Executive
If you've been following my series, you'll know I've taken you through some of the steps for preparing to be successfully acquired. There's finding the "why" when it comes to selling your business. Then cleaning up your general ledger to prepare for potential purchasers' due diligence. Now, after a wild ride and years of hard work, you're looking to sell your company. As recompense for all that time and effort spent, you want top dollar when you sell—who wouldn't? But there's a difference between knowing how much YOU think your company is worth versus knowing your ideal multiple when selling. 
Take the next step
I can't tell you how many entrepreneurs have come to the bargaining table with an unrealistic number. They're unhappy with what the purchaser is offering. You think my company is worth only that much? I think it's worth twice that! But here's the thing: accounting doesn't have a formula to measure 26 years of sweat and tears. The numbers don't lie—they can't. But I'm here to tell you that I get it. I've been that unhappy business founder. And after developing my "why" and understanding my data, I accepted the reality that my company, on paper, wasn't worth what it felt like in my heart. I had to accept my multiple, and make the best possible deal for myself and my company.
You've found your why, you've cleaned up your general ledger. Now, you're ready to discover your multiple. Let's go.
How do I figure out my ideal multiple?
There are two ways to identify your ideal multiple when selling your business. One is hiring a third-party consultant. They will help you with your valuation (and there's a chance you won't like what they're going to say, but learn more about that here), and give you an idea of what EBITDA multiple you could realistically expect. The caveat with using a consultant is that they're unlikely to give you a short answer. They'll want to stay on, billing you for a year or more, in order to get your ducks in a row. Sometimes, that's required. But if you're just hoping to understand your multiple, there's another way.
What I found particularly helpful when identifying my ideal multiple was joining relevant communities around me. Working with professionals in your industry or adjacent fields gives you a sense of where your company fits in the business world. This is how I discovered Trust X Alliance (TXA), an Ingram Micro community with global connections in the technology industry. The knowledge I gained through my association with TXA and other like-minded individuals helped to mature my business, My Blue Umbrella (MBU). In addition, it gave me the tools I needed to know my ideal multiple.
Entrepreneurs can join plenty of organizations like TXA. There's the Entrepreneurs' Organization, a peer-to-peer network of founders, or YPO, a leadership community of business executives. All in all, finding your ideal multiple is about getting professional advice; the variable is in how you obtain it.
What if I don't like my multiple?
Now let's go back to that unhappy business owner who doesn't like the multiple she or he's been offered. 5.0x EBITDA? No way! What can this entrepreneur do? They're facing a decision: do they try to grow their own company in order to achieve a higher multiple, or do they join an organization that will get them there faster? Because here's the thing: in order to move the needle on your multiple, you have to grow your company by at least $10 million in sales before seeing any tangible results.
Are you willing to sweat out several more years of hard work only to see your multiple stay at 5.0x EBITDA? What's the point? That's where I found myself with MBU when looking to sell. So I took the other option: joining forces. I decided to take some cash off the table and reinvest it into my new business partner. Investing in F12 has given me the ability to make more money from the sale of my company than I ever would have made by pushing for my unrealistic multiple.
Making the most of your business valuation
For the most part, a small- to medium-enterprise is not going to be offered the multiple its founder is hoping for. But here's the thing: F12's formula for acquiring MSPs with enthusiastic executive teams, innovative growth strategies, and forward-thinking founders is geared towards happy vendors. We want to pay the highest multiple for your business—but that business has to be good. That's exactly why I've written this series on selling your business (check out the first post here!). It's because at F12, we want to be collectively extraordinary, and that starts with the right partners.
So think about it: doesn't it make more sense to find a partner that's steadily becoming Canada's number one IT services provider? Invest in that company, and earn more from that partnership than you valued your business at? I certainly thought so. And since joining F12, I've never looked back.
If you're thinking about selling your business, contact me today. Do you know your ideal multiple? Let me share my experience with you and save you a few steps along the way.