This month:
The Future of Innovation 
---
---
The other day a client asked me why I was so sure that technology would help his business. The answer is best illustrated in this graph, which tracks the size of the global economy over the last 2,000 years.
Harvard professor Steven Pinker describes the graph line in his great book Enlightenment Now. "The story of the growth of prosperity in human history… is close to nothing … nothing … (repeat for a few thousand years) … boom!" So what did it? What led to the incredible steepness in the graph of economic prosperity? You can talk about the printing press, the Industrial Revolution and the growth of mass media that helped ideas proliferate. But to my mind, the real impetus for that incredible growth was technology: the steam engine, the electric light, the telephone, the computer, the hard drive, email and the Internet. The list goes on and on.
How did I know technology was going to help my client's business? Look at the miracle it's wrought so far! And that curve is going to continue to rise. Because business innovation experts like myself and the whole team at F12 are constantly scouring the workflows and processes of our clients to identify ways to make things faster, less costly, more productive and more profitable. We believe in technology because it's been miraculous for business so far—and it's going to continue to be miraculous in the future.
As a company created by and for entrepreneurs to maximize the benefits of technology for business, F12 lives and breathes business innovation. Which brings us to our new monthly newsletter, which my team will be putting together each month to help spread best practices, spur change and inspire our client base on a never-ending course for efficiency. Whether it's cybersecurity, artificial intelligence, quantum computing or something that hasn't even been invented yet, we're excited about our ability to help you execute whatever digital transformation makes sense for you.
Yours in innovation and leadership,
Michael Contento
Business Innovation Executive
---
March Webinar: Digital Transformation to Save Money & Generate Revenue
Know how technology could make your business more efficient—but not sure where to start? Watch a replay of a 45-minute discussion where I'll walk through three case studies of how digital transformation saved other companies money and generated revenues—and how it can do the same for you.
When: Wednesday, March 30, 2022
Time: 1 pm EST/11 am MT
WATCH REPLAY
---
IN CASE YOU MISSED IT:
Changing Landscape of Cyber Threats 
With Russian cyberattacks looming, F12 CTO Calvin Engen joins industry experts to help you protect your business.
GET INSIGHTS: Changing Landscape of Cyber Threats 
---
WAR IN UKRAINE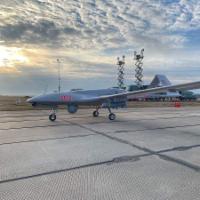 Cheap Tech used to Lethal Effect
Slow, Turkish-made drones are damaging Russia's attack capabilities from Kyiv to Kharkiv, proving innovation doesn't have to be costly.
Read about Cheap Tech used to Lethal Effect
---
PERSONAL GROWTH
Life is Up to You 
The stoic Ryan Holiday reflects on eight choices to innovate your life—from doing the difficult things to focusing on what's in your control. Fascinating read.
Get Inspired: Life is Up to You 
---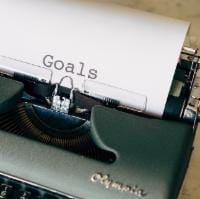 TED TALK
The Power of Purpose in Business
What's a company's purpose? Strategist Ashley M. Grice explains the power of purpose to push the boundaries of innovation.
Watch the The Power of Purpose in Business TED Talk
---
OPEN SESAME
Toward a Future Without Passwords
Big tech hears you: Multi-factor authentication can be a pain. Now, the industry is working on secure authorization without passwords.
GET INSIGHTS: Toward a Future Without Passwords
---
VR & BUSINESS
Does Remote Work Help Your Company? 
Meta's Mark Zuckerberg works from Hawaii, using VR to stay in touch with his management team. Meanwhile, the share price plunges. Is the policy paying off?
LEARN MORE ABOUT VR & BUSINESS
---
---