No tricks, just treats…
---
October is Cybersecurity Awareness Month—and we techies can't think of anything more wonderful than an entire month devoted to our favourite topic (even though we, of course, haunt ourselves with cybersecurity all year round).
We want to summon more souls to be cybersecure and to recognize how IT can revolutionize your business operations, so we've conjured up a Customer Referral Program. How does it work? If you know of an organization that could use a strategic, innovative partner-in-tech, send them our way. If they become an F12 customer, we'll send you a $1,000 gift card! Plus, don't miss two AI-related events in November. Sign up now before the spots are gone!
When it comes to IT, we've got you covered—and we aren't ghouling around. 👻 🎃
Happy haunting from your favourite tech team,
F12
---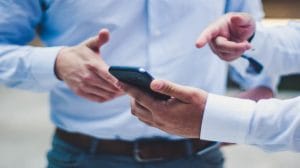 Customer Referrals FTW
Find out how you can receive a $1,000 gift card when you help connect one of your contacts with F12!
---
Cybersecurity Is Scary
CTO  Guidance: How to fend off Cyber Threats in 2024.
---
M&A Video Tip #4
Why is streamlining your general ledger so important when embarking on the M&A process? Managing Partner Michael Contento explains.
---
Security Risk Assessment 
Safeguard your assets with our SRA methodology. Find out how it works and what it can do for your business.
---
Microsoft 365 + AI Event
Elevate your skills, stay ahead, and transform your productivity. Join us Wednesday, Nov. 15, 11AM  MT/1pm ET.
---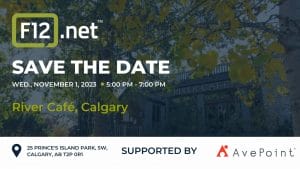 Customer Appreciation Event
Discover the Future of Work with AI. Join us for a fireside chat, networking, and insights on the AI revolution reshaping your digital workspace.