For your eyes only…
---
---
April showers bring May flowers, but they also bring a series of top-secret events hosted by F12 secret agents. Only a select few Canadians are invited to these May events—and you're one of them. In Toronto, Edmonton, and Vancouver, these 00s will gather with martinis (shaken, not stirred, of course) and debrief on how to keep yourself and your business safe from the bad actors prowling the cyber landscape.
Not convinced you want to accept your mission? Just think of how many cyber attacks have been in the news recently. The City of Toronto was hit by the infamous ransomware gang Clop, leaking an as-of-yet unidentified amount of city data. And the movement to ban TikTok from employee devices is gathering steam, with the Canadian government making the big decision last month, and heated discussions on the cyber safety of the app being held across North America, like in this recent episode of Real Time with Bill Maher.
With all this rumbling in the cyberverse, it's imperative that you answer the call of His Majesty's Secret Service and attend your debrief. RSVP below to accept your mission and secure your spot at our Ambassador's Cocktail Party in Toronto, Edmonton, or Vancouver. Your company and country are depending on you.
Confidentially yours,
The F12 Team
---
For Your Eyes Only: License to Kill Risk
Your mission—should you choose to accept it—is to enjoy a cocktail while F12 secret agents brief you on the latest cyber counter-intelligence tradecraft.
---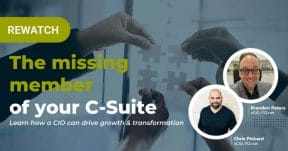 Does My Company Need a CIO?
A new C-suite role has evolved: the Chief Information Officer. Check out how a CIO aligns IT strategy with business goals.
---

Finding the Right Partner for Success
CEO Alex Webb chats with Clairvest's Ethan Wolfe about how the right partnership can make all the difference.
---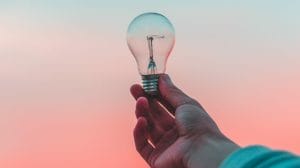 Know Your Ideal Multiple
Our M&A expert Michael Contento clocks in with his latest article on how to sell your business for top dollar—your ideal multiple.
---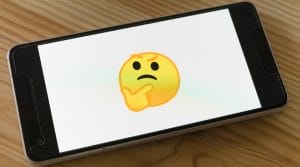 Find the Right Managed IT Service Provider
Looking to outsource your company's IT needs? These six handy tips will help you find the right MSP for the job.
---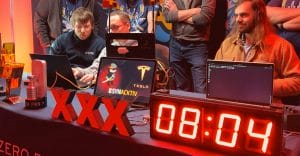 The Tesla 3 No Match for Serious Cyber Buffs
Watch how a team of cyber experts successfully hacked a Tesla 3 in a controlled environment—in well under 10 minutes. 😱