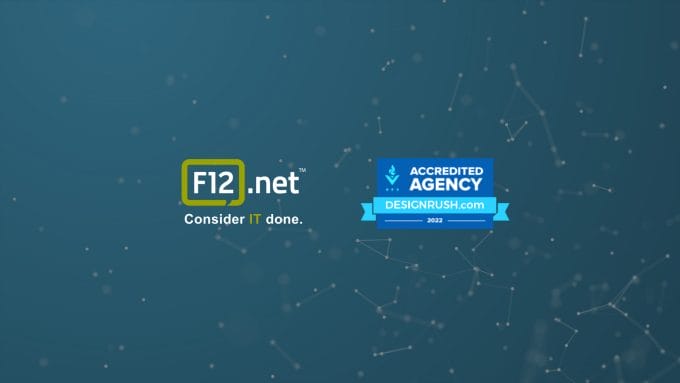 We are thrilled to be ranked as one of the Top 30 MSPs by DesignRush!
It's no secret that, in any industry, it can be difficult for clients looking for the best IT services to sort through a seemingly endless number of options. DesignRush serves as a trusted B2B marketplace for finding the very best professional service agencies worldwide. From full-service agencies, web design companies, digital marketing firms, and top technology organizations, DesignRush's team of agency experts analyze each professional firm, portfolio, prior work, leadership, reviews, services, pricing structure and more to rank the agencies proven to provide a strong return on investment for clients.
At F12.net, we have been creating technology solutions that simplify and streamline businesses for more than 20 years — which is how we know traditional models under-deliver on their promise. F12 aims to eliminate the IT treadmill of forced obsolesce and never-ending project billing with an adaptable IT platform at one predictable price per user.
With hundreds of agencies analyzed and ranked, we are proud to be listed as a Top 30 Managed Service Provider in this community!
If you need managed IT support, contact F12 Networks for a consultation:
Managed IT Services Toronto
Managed IT Services Calgary
Managed IT Services Edmonton
Managed IT Services Vancouver