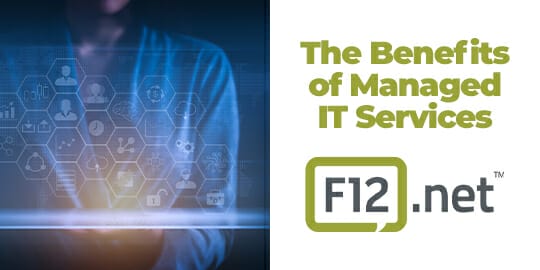 Information Technology (IT) is now as essential for business as electricity. Therefore, reliable IT service is like reliable electrical service; you don't need to know how it all works, but you need to know that it will work. In the same way, Managed IT Service keep mission-critical technology working and safe while offloading the burden, complexity, and risk.
IT is Like Electricity
Although nearly every business requires electricity, most outsource electrical services. It wasn't always this way. In the early days of electricity, organizations had a different CEO, a Chief Electricity Officer, to manage custom electrical production and delivery. As time passed, factories stopped producing electricity and switched to reliable service providers. Some outsourced all their electrical requirements. Whereas firms with ongoing advanced or custom requirements retained electricians and electrical engineers in-house.
Information Technology is following the same trajectory. Managed cloud services and managed IT services provide reliable technology with less cost and burden. And like electricity, those with advanced needs keep some technical talent in-house while selectively offloading functions with co-managed IT services.
As the top IT partner for Canada's small and mid-sized enterprises (SMEs), F12's managed IT services can bring unmatched advantages to your business. Let's explore how.
Gain Focus
Businesses thrive when they maximize focus on their core competencies and key differentiators. Simply put, the best organizations determine where to be uniquely proficient and offload everything else they reasonably can. Staying focused is one of the main reasons organizations outsource everything from janitorial and building security to payroll and marketing services.
Technology is complex and risky, demanding ongoing investments in systems, processes, and people. If it doesn't drive your organization's mission to put your time and energy into creating the nation's most responsive, skilled, and comprehensive IT team, then you are better to partner with F12.net, which already has.
Manage Costs
F12.net's Managed IT Services provide solutions to transform your IT expenditure from a financial burden into a strategic investment. Outsourcing IT needs to experts eliminates the burden of maintaining an in-house IT department, including salaries, benefits, and training.
Further, F12's premier Subscription IT service and Device-as-a-Service flattens IT expenses and smooths capital costs to improve cash flow. F12's fully managed IT services come with predictable monthly costs, allowing you to reallocate funds to other needs.
Expertise and Experience
Partnering with F12.net means tapping into a wealth of specialists. One of the advantages of partnering with a national IT service provider like F12 is access to dedicated teams focused on cybersecurity, IT strategy, data center services, compliance, cloud operations, proactive monitoring, and project management. Rather than a team of generalists, you gain teams of certified IT professionals at the forefront of industry trends and best practices.
Saves You Time
Time is the one thing you can't buy more of, so spend it wisely. With our Managed IT Services, you can offload the time-consuming tasks of IT management and support to our skilled professionals. By liberating time from IT operations, you can devote more energy to your customer experience and unique value proposition.
Streamline Productivity
Proven onboarding and training resources help your team get up to speed on technology changes quickly. On top of that, F12's award-winning service team stands ready to provide prompt support for requests or issues. F12's support team receives greater positive feedback than any other IT provider in Canada. Finally, F12's proactive teams are dedicated to reducing the downtime and disruptions that derail operations, minimizing productivity losses.
IT Support
Efficient IT support is the backbone of a smoothly functioning business. F12.net offers a comprehensive suite of IT support in our managed IT services, including:
Help Desk Support
Our skilled technicians assist with any technical issues your employees encounter. Whether troubleshooting software problems or resolving hardware issues, our help desk support ensures swift solutions.
Escalated Onsite Support
Our onsite support team is ready for more complex challenges requiring hands-on assistance. We'll send experienced technicians to your location to resolve issues that can't be well handled remotely.
24×7 IT Emergency Support
Technical emergencies can strike anytime. With our 24×7 IT emergency support, you can rest assured that our experts are just a call away, ready to address critical issues promptly.
Datacenter & Cloud Operations
Managing data centers and cloud operations requires specialized expertise. Our dedicated team ensures the smooth operation and optimization of your data center and cloud environments, enhancing performance and reliability.
Network Operations
Proactivity is the only way to avoid catastrophic issues. Dedicated teams ensure critical systems are up and running, backups are completed successfully, and security patches are deployed.
Security Operations
No one ever wants to be breached, but you want the right team to handle the incident response if it happens. F12's security operations team provides both the guidance to prevent and the expertise to recover from cyber security incidents.
Scale and Growth
Business growth depends on technology that can scale. And it's not simply more IT; growing businesses require different IT at various stages of their development. F12.net's Managed IT Services are designed to align with your expansion plans. Whether expanding headcount, launching new products, or changing internal business processes, F12 has services to fill your evolving needs.
Preventive Approach
The trick to IT is to separate the reactive from the proactive. At F12, dedicated teams provide continuous oversight of network operations; others stand ready to handle reactive issues. The proactive teams ensure systems are up and running, safely backed up, and securely patched. Plus, F12 invests in rigorous external validation of our technology stack to continually reduce the risk of costly disruptions and data breaches.
New Technology
Staying competitive requires change, change in processes, and change in technologies. F12.net has a team of proven business executives to help you drive innovation. From Technology and Business Strategy Workshops to Virtual CIO (vCIO) services, F12 helps you navigate change, recommending and implementing solutions tailored to make your organization better. Plus, we have cultivated a network strategic partners whom we trust to help guide digital transformation.
Reduced Risk
Since business technology is mission-critical, every possible risk must be mitigated. F12 holds the highest standards for risk management, with rigorous governance of policies and controls. Don't just take our word for it, F12 undergoes annual SOC 2 Type 2 assessments by external auditors of our availability, security, privacy, and confidentiality controls. As well, F12 regularly subjects our team and our systems to rigorous third-party testing to find and resolve gaps.
Cyber Security Support
Cyber security has emerged as a top risk to business productivity and profitability. Fighting cybercrime is a passion at F12. Our certified information systems security professionals work tirelessly to fortify defences, employing advanced security protocols to thwart cyber threats. The team curates, tests, and manages the security stack we bring to our customers, so it is never "set it and forget it." We also advocate for improved cyber security at industry and governmental forums to drive investments to keep our nation's supply chain safe.
Data Compliance Support
For many organizations, data compliance is non-negotiable. F12.net has helped businesses in regulated industries like healthcare, law, finance, and manufacturing navigate compliance requirements for decades. Uniquely, F12 offers Sovereign Cloud options that amplify data control, reduce jurisdictional exposure, and simplify compliance.
Reliable Relationships
Dependability underscores Managed IT Services engagements with F12. We are clear about what we commit to and do what we say. To help foster warm, personable relationships, F12 uses smaller integrated services teams. These teams can solve problems more quickly with less back and forth. Over time, these smaller teams get to know you and your people so that F12 feels like an extension of your business.
Choosing the Right Managed Services Provider
It's a business adage to "hire slow and fire fast." As with every member of you team, choosing the right Managed Services Provider is an important decision. You'll want to assess knowledge, skill, work ethic, capacity, and commitment. But the best partnerships are also built on shared values, cultural similarities, and a common desire to win together. Explore whether F12 is the right fit for you by starting a conversation today.
The right Managed IT Services partnership improves focus, guides improvements, controls costs, and offloads risk and complexity. With F12, you partner with the premier managed IT partner focused exclusively on mission-critical business technology services for SMEs. Experience the transformative benefits of F12.net's Managed IT Services and unlock your business's full potential.